"A good photograph is knowing where to stand" Ansel Adams
We have published over 1,500 photos over the course of the season. These are our top 10 best pictures of 2018:
10 - Charles Leclerc at Belgium
Charles Leclerc | Alfa Romeo Sauber C37 | 2018 Belgian Grand Prix racing through Eau Rouge - Raidillon at Circuit de Spa-Francorchamps.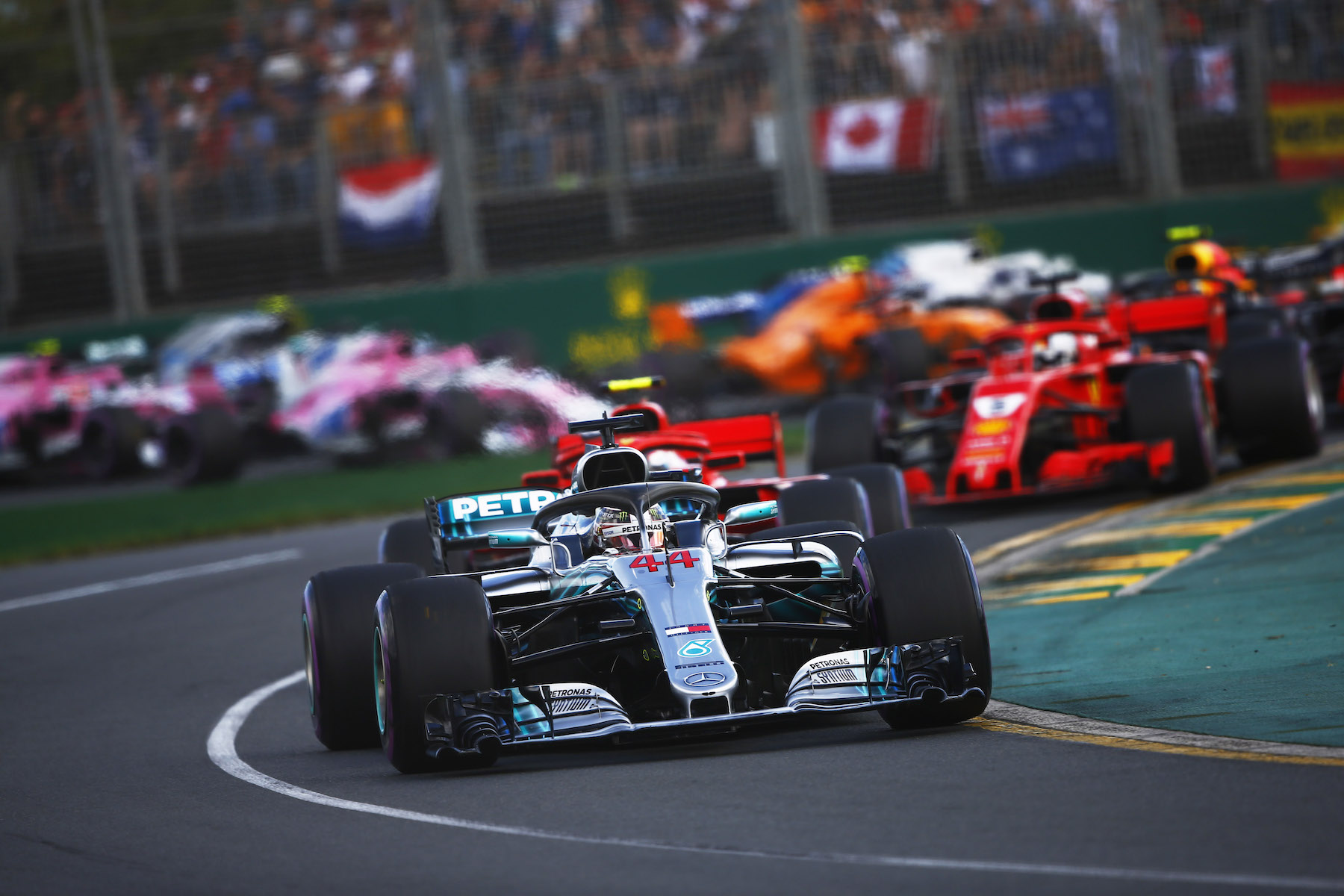 9 - Australian Grand Prix start
Lewis Hamilton leading the pack at Albert Park Circuit in Melbourne for the 2018 Australian Grand Prix.
8 - Kimi Raikkonen at CoTA
Kimi Raikkonen celebrates his victory with fans at Circuit of The Americas in Austin for the 2018 United States Grand Prix.
7 - Lewis Hamilton at Budapest
Lewis Hamilton qualifying for the 2018 Hungarian Grand Prix.
6 - Sebastian Vettel at Montreal
Sebastian Vettel after winning the 2018 Canadian Grand Prix at Circuit Gilles Villeneuve in Montreal.
5 - Lewis Hamilton at Singapore
Lewis Hamilton qualifying for the 2018 Singapore Grand Prix at Marina Bay Street Circuit.
Photographer: Manuel Goria © Sutton Images
4 - Daniel Ricciardo at Monaco
Daniel Ricciardo celebrates his victory at 2018 Monaco Grand Prix by gracefully belly flopping into the Red Bull Pool.
Photographer: Mark Thompson © Red Bull Media House
3 - Daniel Ricciardo at Suzuka
Daniel Ricciardo | Red Bull RB14 | going under the bridge at Suzuka Circuit while practicing for the 2018 Japanese Grand Prix.
2 - Brendon Hartley at Shanghai
Brendon Hartley leaving the pits during qualifying for the 2018 Chinese Grand Prix at the Shanghai International Circuit.
Photographer: Peter Fox © Red Bull Media House
1 - Lewis and Seb at Abu Dhabi
This one is our best photo of the year as it sums up the 2018 season with two great rivals, Mercedes' Lewis Hamilton and Ferrari's Sebastian Vettel, first and second in the final World Drivers' Championship standings.
Photographer: Mark Sutton